Brennan's of Houston Announces New Executive Chef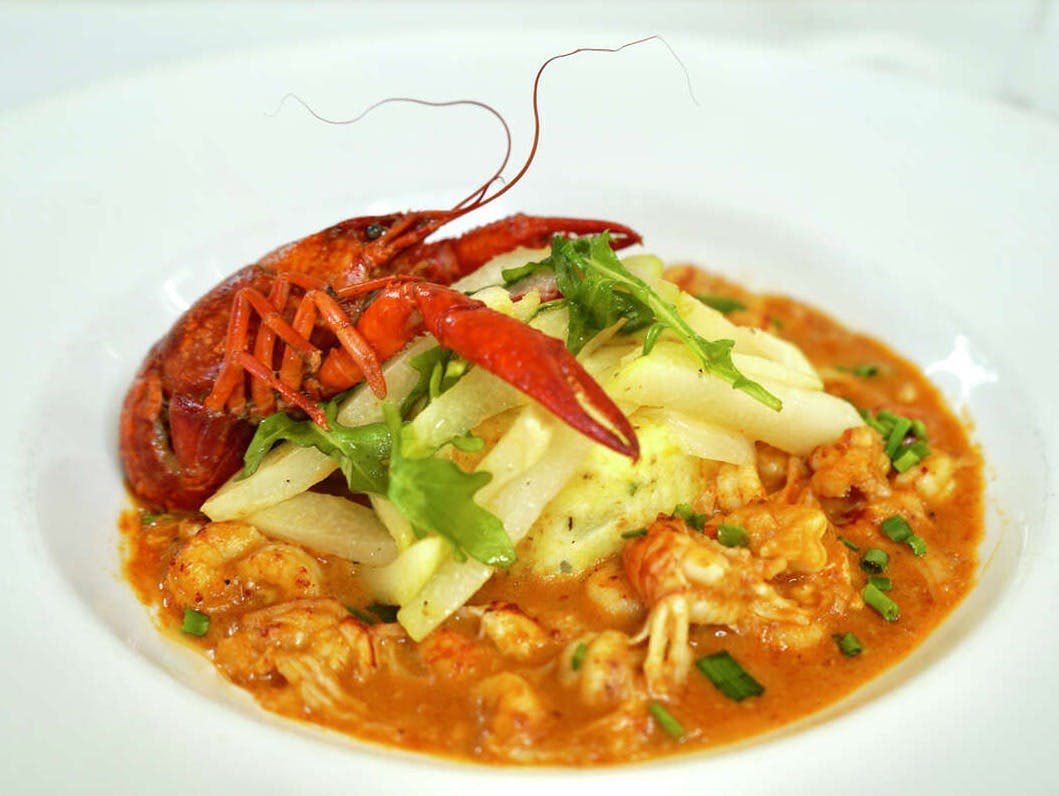 As Brennan's of Houston bids a fond farewell to Executive Chef Joe Cervantez, who has departed to lead the kitchen of upcoming Pier 6 Seafood & Oyster House in San Leon, Texas, Proprietor Alex Brennan-Martin is proud to announce that they are passing the torch to Joseph "Joey" Chavez, who has been tapped as Brennan's new executive chef. Chavez has worked in some of the most exciting restaurants in the country and, more recently, has been acclimating himself to the Brennan's brand of Texas Creole cooking alongside 37-year veteran Creole Chef Jose Arevalo and Sous Chefs James Reedy and Lexy Garcia.
"One of my greatest joys while here at Brennan's has been to introduce Houston to exciting new talent," says Brennan-Martin. "We've been energized by so many who have spent their early careers with us in our restaurant and, in large part, are the restaurant we are today because of these great people. With that being said, I am very excited to introduce Houston to our newest executive chef, Joey Chavez."
A Los Angeles native, Chavez migrated to Beaumont to attend Lamar University after accepting a football scholarship. While earning his bachelor's and culinary degrees there, he cooked in area restaurants before accepting a position with Wolfgang Puck's Spago at the Ritz Carlton in Beaver Creek, Colo. From there, career ambitions led him to New York City, where he staged in many of the city's Michelin-starred restaurants, including Le Bernardin, Per Se, 11 Madison Park, Nomad, Dovetail, Masa and under Michelin-star chef Jon Fraser (JF Restaurants). In 2015, Chavez joined the Thomas Keller Restaurant Group in Napa. He considers his yearlong training at The French Laundry, Keller's flagship restaurant, and Bouchon to be the highlight of his career.
After tenures as chef de cuisine at San Francisco's OTD under James Beard award-winning chef Charles Phan and at the legendary Caribou Club in Aspen, Chavez most recently served as executive chef of The Bygone, a swanky rooftop concept at the Four Seasons Baltimore. In this role, the young chef led a kitchen of forty while creating seasonal menus and tasting experiences, approaching French nouvelle cuisine with a modern lens and local ingredients. In 2019, Chavez was voted "Best New Chef" in The Baltimore Sun Reader's Choice Awards. In May 2020, he made his national television debut on Food Network's Chopped.
Taking the reins at Brennan's, Chavez is thrilled to work with a legacy brand steeped in history. He also welcomes the return to Creole cuisine and the opportunity to immerse himself in Houston's food community: "I'm excited to work with the big, bold flavors that Houston is known for. It's a melting pot of cultures," says Chavez. "Similarly, Creole cooking welcomes influences from other cuisines. It feels like a perfect fit."
While paying respect to tradition, Chavez plans to leverage his background to closely review the menu and kitchen processes to refine techniques and revive classics with fresh, modern elements. His skill in whole animal butchery, seafood preparations and developing specials with seasonal recipes will serve him well in providing lively updates to the menu.
This month, in addition to several new features on the 2020 Houston Restaurant Weeks menu, dine-in and to-go customers can experience Chavez's cooking through a newly debuted five-course tasting menu, which includes a hamachi crudo with Texas peach and truffled aji amarillo vinaigrette, whole roasted dover sole with smoked oyster meuniere, and barbecue lamb served with smoked tomato tart. The chef tasting can be enjoyed at home for $80 and is offered with wine pairings to dine-in guests, either in the dining room or one of Brennan's private venues.
Brennan's of Houston is currently open for reduced hours, serving lunch Thu.-Sat., 11 a.m.-2 p.m., brunch Sun., 10 a.m.-2p.m. and dinner Tues.-Sun., 5-9 p.m. They are temporarily closed Mondays. Curbside takeaway and delivery service are also available at the above times.
For the latest updates, visit brennanshouston.com and follow Brennan's of Houston at @brennanshouston on Instagram, Twitter and Facebook.
Direct interview requests or questions to Kimberly Park at kimberly@kimberlypark.com or 832-439-8960.
Brennan's of Houston
Since its 1967 opening as a sister restaurant to the world-famous Commander's Palace and Brennan's of New Orleans, Brennan's of Houston has evolved into one of the city's premier destinations for memorable dining served with true Southern hospitality. From the service and kitchen teams to everyone behind the scenes, Brennan's is dedicated to the highest standard of excellence to create enduring memories for guests. Hosting everything from the sealing of business deals and engagement proposals to joyful celebrations to marking significant milestones, Brennan's has earned countless lifelong patrons, as well as praised from national and local critics, including Food & Wine's "40 Most Important Restaurants in America", Parade Magazine's "50 Best Southern Restaurants in America", Nation's Restaurant News "Fine Dining Hall of Fame", Conde Nast Traveler's "23 Best Restaurants in Houston", Eater's "38 Essential Houston Restaurants", and annual rankings among Houston Chronicle's "Top 100 Restaurants in Houston" and CultureMap's "Top 100 Very Best Restaurants in Houston." brennanshouston.com
Group(s): Brennan's of Houston
Source: Brennan's of Houston