Brennan's of Houston Brunching' For Branches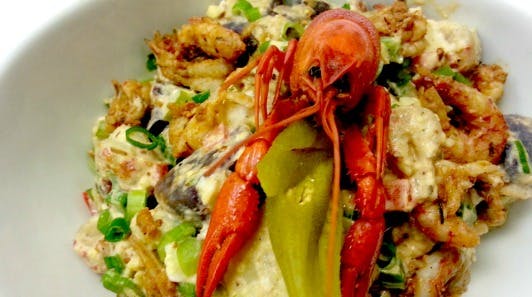 Special Three-Course Menu by Chef Danny Trace to Benefit the Memorial Park Conservancy
Houston, TX; May 24, 2012 –Brunch at Brennan's of Houston has always been a delicious endeavor, and starting May 26, 2012, it will also be a unique way to help the community. Brennan's Of Houston will be offering a special three-course Brunchin' for Branches menu for one month to benefit the Memorial Park Conservancy.
What: Brennan's Of Houston will donate 15% of every Brunchin' for Branches meal to help reforest Houston's parks, which are still suffering from last year's drought. In addition, a special Memorial Park Trouble Tree (cocktail tree) will be available for purchase at brunch or with any meal with 25% of proceeds going to the Conservancy.
Brunchin' for Branches Menu:
First course (choice of):
Turtle Soup au Sherry
A Brennan's classic
The Chopped Salad
Hearts of romaine, applewood bacon, pressed egg, parmesan cheese straw and cayenne avocado dressing
Second course (choice of):
Eggs Benedict, Eggs Sardou, or Eggs Brennan
Your choice of Brennan's famous brunch favorites~ "Benedict" on two English muffins with Canadian bacon, "Sardou" an artichoke bottom with creamed spinach, or "Eggs Brennan", our two favorites "Benedict and Sardou" all served with poached eggs and Hollandaise
Third course (choice of):
Bread Pudding Soufflé or Bananas Foster
Choose one of these traditional desserts
Memorial Park Trouble Trees:
The Bramble
Beefeater Gin, crème de mure, lime juice, simple syrup
Maple Leaf:
40 creek barrel, select Canadian whisky, lemon juice, maple syrup
Miss Ima's Tonic
Absolut Vodka, triple sec, desert pear syrup
Memorial Melon Mist
Midori Melon Liqueur, Don Q Cristal, orange juice
**The Memorial Park Trouble Tree is served with your choice of four or seven drinks for $2.50 per shot (25% goes towards the Conservancy).
When: May 26 – June 16, 2012
Saturday's from 11:00 – 2:00 PM
Sunday's from 10:00 – 2:00 PM
Cost: $32 per person
Reservations: Recommended
For more information or to book your table, please contact Brennan's of Houston at 713.522.9711 or visit http://www.brennanshouston.com/events/119/
Group(s): Brennan's of Houston
Source: Brennan's of Houston