Brennan's of Houston Donates $1000 To Winner of "Snoball Fight for Charity" Competition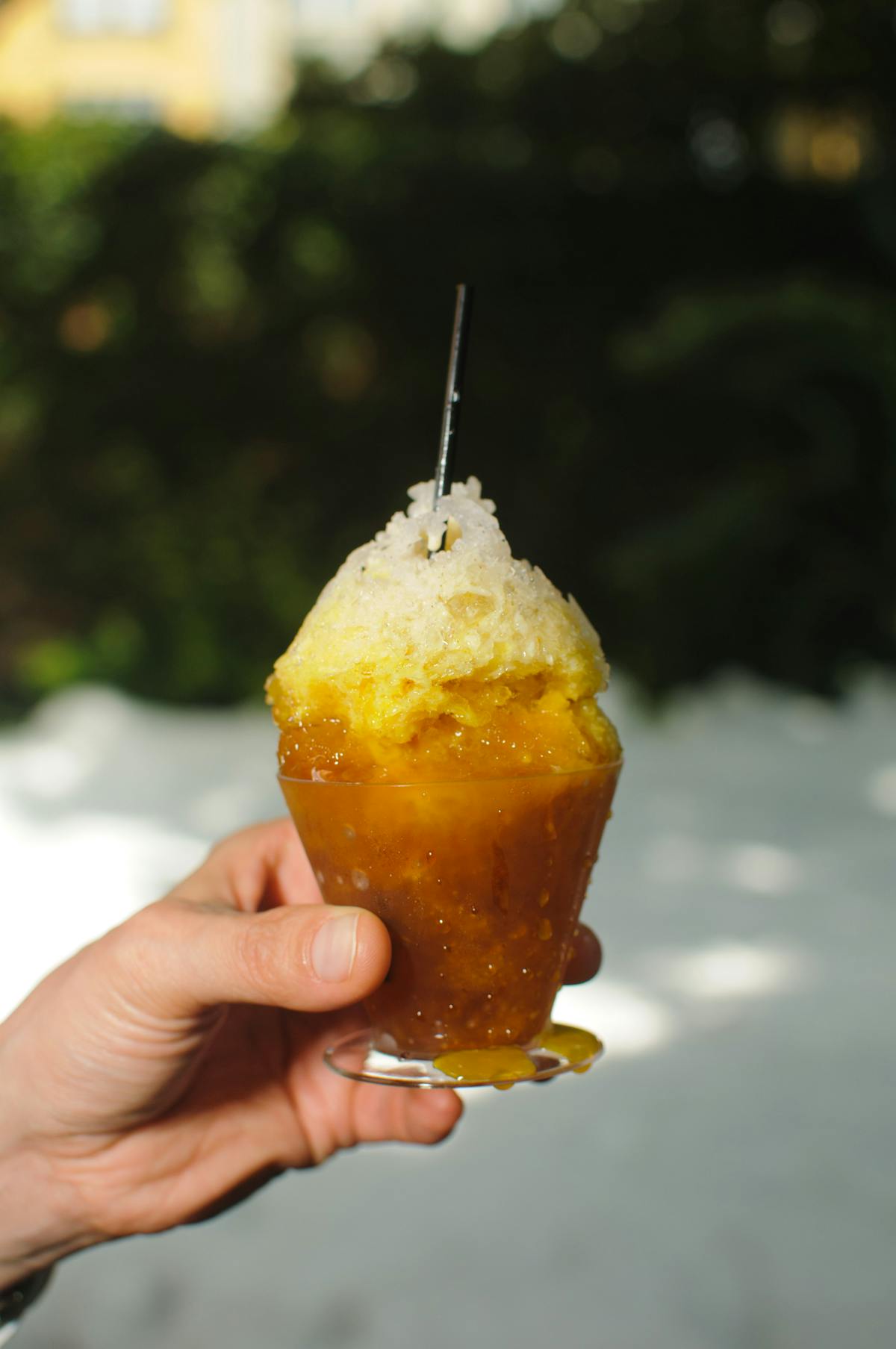 SEARCH captured the taste buds of Brennan's of Houston guests with their Bananas Foster Snoball - now featured on the menu until end of Summer.
(HOUSTON, TX July 10, 2013) - Brennan's of Houston announces SEARCH as the winner of the annual "Snoball Fight for Charity." SEARCH, a Houston-based charity that works to engage, stabilize, educate, employ and house individuals and families who are homeless received $1000 donation from Brennan's of Houston and a spot on the restaurant's dessert menu for their Bananas Foster snoball for winning the competition.
For two weeks, June 21 through July 5, Brennan's of Houston partnered with five local non-profits: SEARCH, Alley Theatre, YDC: Youth Development Center, Hermann Park Conservancy and Scout's Honor, where each organization was given the opportunity to create a snoball flavor that would be featured during lunch, giving guests the opportunity to receive a complimentary snoball and "cast a vote" for their favorite flavors. The charities put up a good fight with concoctions that are far from your typical childhood flavors such as The Grasshopper, Praline Dream, Japanese Garden-Inspired Cherry Blossom, and Caramel Covered Apple, but SEARCH's Bananas Foster captured the most votes with a recipe that mimicked Brennan's of Houston signature dessert, Traditional Bananas Foster.
For more information about SEARCH, please visit their website at http://www.searchhomeless.org
To see images of the Snoball Fight, please visit our blog here >>>
Source: Brennan's of Houston
Released: July 10th, 2013 02:57 PM