Brennan's of Houston Plays Big and Bold Pairing Darioush Wines with Wild Game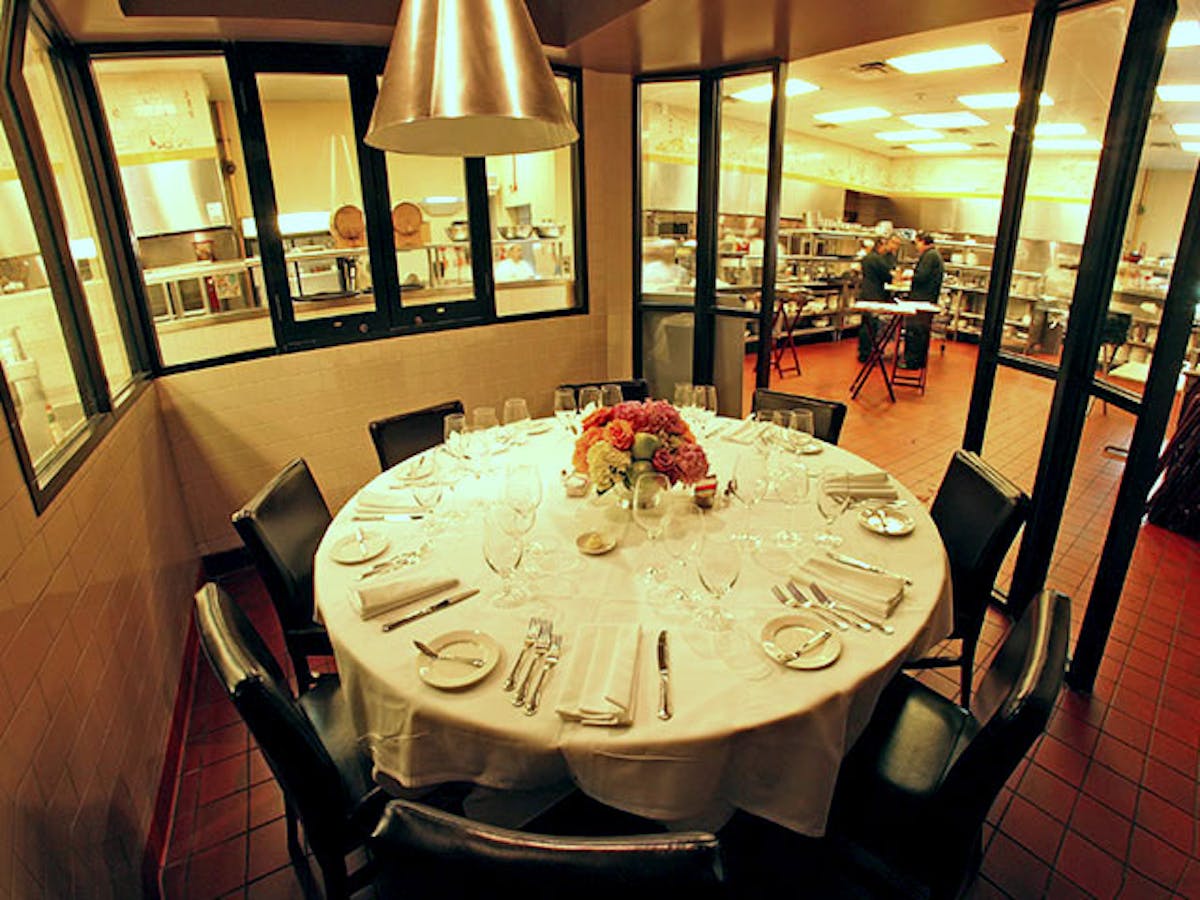 (Houston, TX; October 19, 2011)—Hunting season is here! What better way to ring in the hunt and harvest than with a big, bold, wine-paired dinner at Brennan's of Houston October 26, 2011.

WHAT: Brennan's of Houston's Darioush Wild Game Wine Dinner: a five-course wine-paired dinner. The special menu is available for dinner only on Wednesday, October 26, 2011.

MENU:
Rabbit & Oyster Mushroom Pot Pie
Local root vegetables, melted leeks, baby swiss chard and Froberg Farm honey butternut puree
Darioush Chardonnay, Napa Valley
Wild Boar Boucherie
Wild Boar's Head englace, black garlic boar sausage and
confit of boar rillette with fall vegetable chow chow
Capataz Malbec, Argentina
Molasses Pepper Jelly Glazed Texas Bobwhite Quail
Smoked pumpkin & duck confit stuffing, baby mustard greens,
sunny side up quail egg and Bulleit rye whiskey
Darioush Shiraz, Napa Valley
Broken Arrow Ranch Nilgai Antelope Chop
Axis venison & field pea cassoulet, Tabasco onion rings,
fire roasted fig & elk crepinette with cranberry sauce Chasseur
Darioush Cabernet, Napa Valley
Caramelized Apple & Foie Gras Galette
Cognac glazed local apples, Texas Gold cheddar pastry
Tabasco chestnut brittle and foie gras ice cream
Darioush Shahpar, Napa Valley
WHEN: Wednesday, October 26, 2011 at 6:30 p.m.
COST: $155, plus tax and gratuity
TICKETS: Required. Tickets are non refundable and are only valid for the Darioush Wine Dinner. They are, however, transferable. If you cannot attend, feel free to give your tickets to your neighbor.
For more information or to make a reservation, please contact 713.522.9711.
About Brennan's of Houston
The Brennan's of Houston kitchen has explored the vast spectrum of Creole's evolution in the "Bayou City." Cultural influences in South Texas and an abundance of fresh produce unique to the region have provided ample opportunities for delicious Texas variations on time-honored Louisiana themes. Along the way, the passionate Brennan's team has received accolades establishing the restaurant as one of the finest in the city. Awards such as Exxon Mobil's Four-Star designation in 2000, and a nod from restaurant reporter John Mariani in 1997, who called former Executive Chef and General Manager Carl Walker "one of America's most influential chefs", are just two such accomplishments Brennan's counts on its list of accolades. Brennan's has also been regularly rated among Houston's "Best" and "Most Popular" restaurants in the Zagat Survey.
Source: Brennan's of Houston
Released: October 18th, 2011 02:57 PM