Date Night is Back! Brennan's of Houston Turns up the Heat with a Crawfish Jubilee Cooking Class for Coupless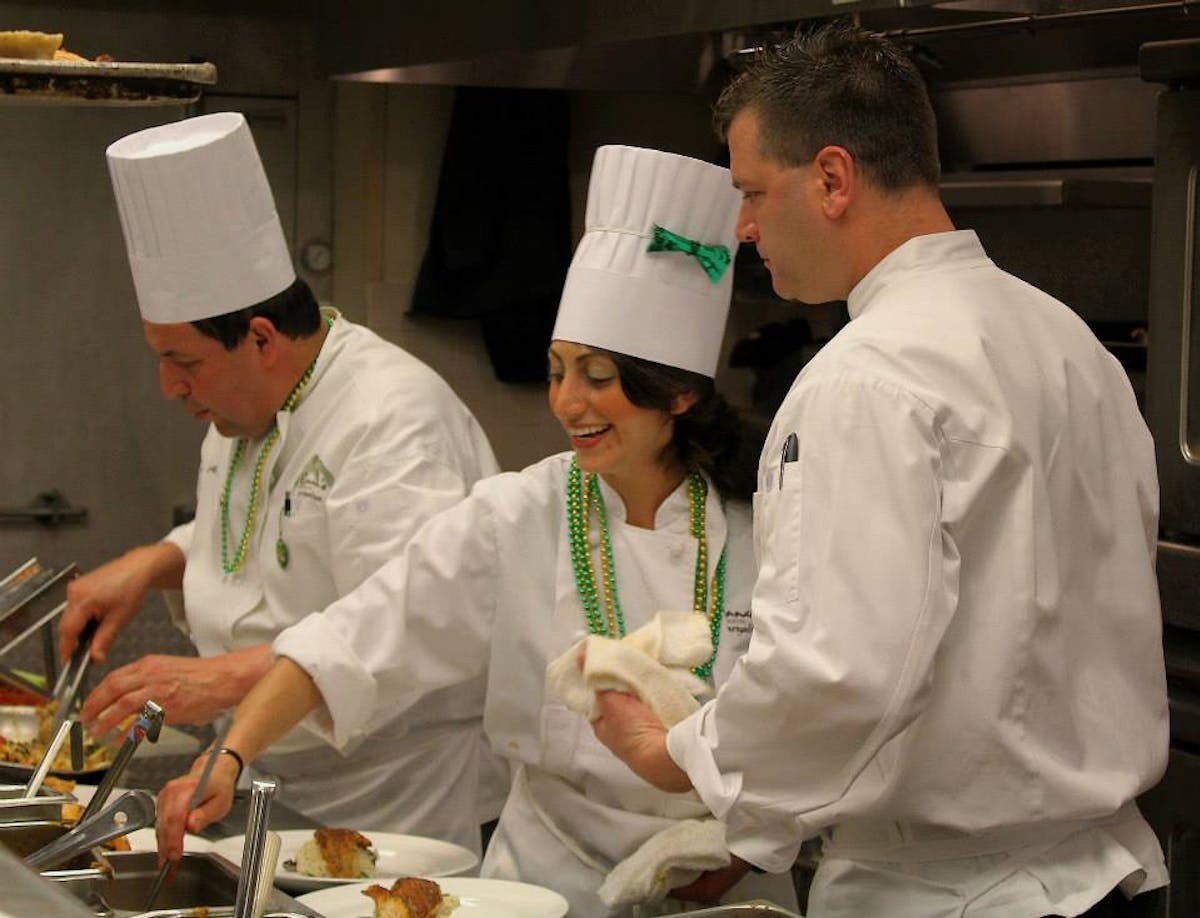 (HOUSTON; May 14, 2012) – Executive Chef Danny Trace is pleased to present a Date Night Cooking Class for couples at Brennan's of Houston happening this Friday, May 18. An ideal way to end the week with your loved one, the cooking class will feature delectable recipes and entertaining tips from the masters of Texas-Creole cuisine. The demonstration will include a four-course meal paired with wine. Participants will also learn recipe techniques from the restaurant, as well as those inspired by Chef Trace's authentic New Orleans experience.
What: The Date Night Cooking Class features a cooking demonstration themed around Crawfish Jubilee. Couples will enjoy a four-course dinner with wine :
Menu to include:
Atchafalaya Basin "Crawfish Boil" Bisque
Artichokes, mushrooms, new potatoes, sweet corn, onions, celery and Andouille sausage blended with "Way Back When" dairy cream

Crispy Anahuac Softshell Crab & Breaux Bridge Crawfish
Crawfish & pickled okra potato salad, Wood duck farm pea shoots and Zatarain's mustard ravigote
Hartford Court Chardonnay
St Arnold's Barbecued Crawfish Shortcake
Louisiana Crawfish, buttermilk biscuit, Crystal hot sauce, Worcestershire, Toasted garlic and rosemary with St. Arnold's beer aioli
Copain James Berry GS
Cooper Farms Peaches & Cream
Pecan Street Rum glazed peaches, Imperial sugar & cardamom streusel, chipotle fleur de sel caramel and vanilla bean ice cream
Ferrari Carano Bella Luce
When: May 18, 6:30-9:30 p.m.
Where: Brennan's of Houston, 3300 Smith St. Houston, TX 77006, www.brennanshouston.com
Cost: $150 per couple
Tickets: Required. Visit http://www.brennanshouston.com/events/116/ to purchase tickets. Tickets are non refundable and are only valid for the Date Night Event. They are, however, transferable. If you cannot attend, feel free to give your tickets to your neighbor.
For more information or to purchase tickets, please contact Brennan's of Houston at: 713.522.9711 or visit http://www.brennanshouston.com/
Source: Brennan's of Houston
Released: May 14th, 2012 12:00 PM