Nation's Restaurant News Welcomes Brennan's of Houston to the Fine Dining Hall of Fame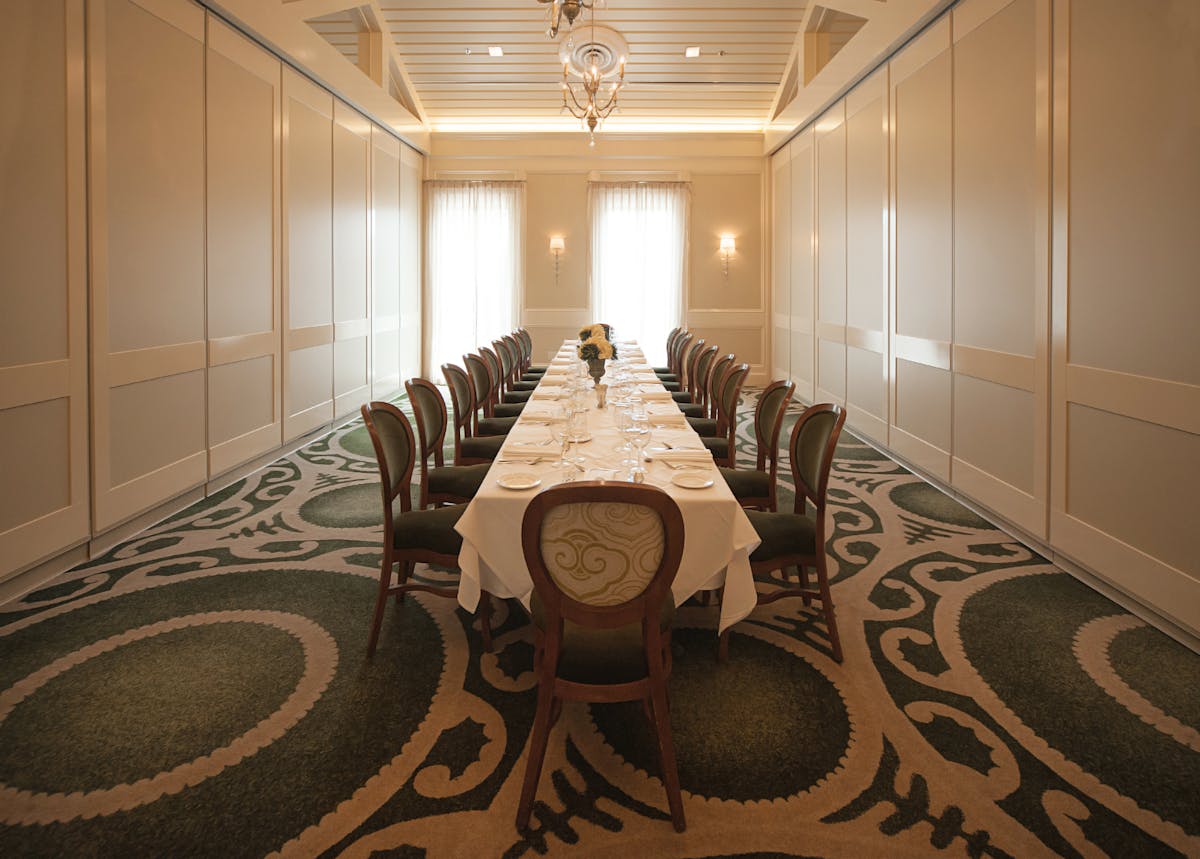 Brennan's joins New Orleans sister restaurant Commander's Palace as a lifetime member
(Houston, TX; December 16, 2011) -- Brennan's of Houston is honored to announce that they've been inducted into Nation's Restaurant News' 2011 Fine Dining Hall of Fame. Originally opened in 1967, this iconic Houston restaurant joins New Orleans-based sister restaurant, Commander's Palace (who has been a member since 1982), as well as other notable, Bayou City eateries: Tony's (1981), Cafe Annie (1988), Americas (1998), and Mark's American Cuisine (2006), in the venerable Fine Dining Hall of Fame.
"What we do at Brennan's is at the crossroads of tradition and the future. We're fanatical about making sure the classic dishes so many of our customers return for year after year are just as lovingly prepared as the newest dishes on our Chef's Tasting Menu," says owner Alex Brennan-Martin. "We call our cooking Texas Creole because after 44 years of being a Creole restaurant in Houston some of the best parts of Texas have rubbed off on us!"
The Brennan's kitchen presents classic favorites with updated presentations including Turtle Soup, Crab Cakes, Pecan Crusted Gulf Fish and Banana's Foster. It's a place where patrons create and share great memories.
The Brennan family of New Orleans embarked on a journey to bring its renowned culture of Southern hospitality to the people of Houston in 1967. Led by Commander's Palace Family of Restaurants co-owner Alex Brennan-Martin, his sister, Ti Adelaide Martin, and their cousin, Lally Brennan, Brennan's of Houston has become a Texas tradition by remaining focused on the family's heritage and passionate about its signature Texas Creole cuisine and creating memories for its patrons.
For more information or to make reservations, please contact Brennan's of Houston at: 713.522.9711.
Group(s): Brennan's of Houston
Released: December 16th, 2011 09:38 AM