Shrimp Etouffee from our in-house Cajun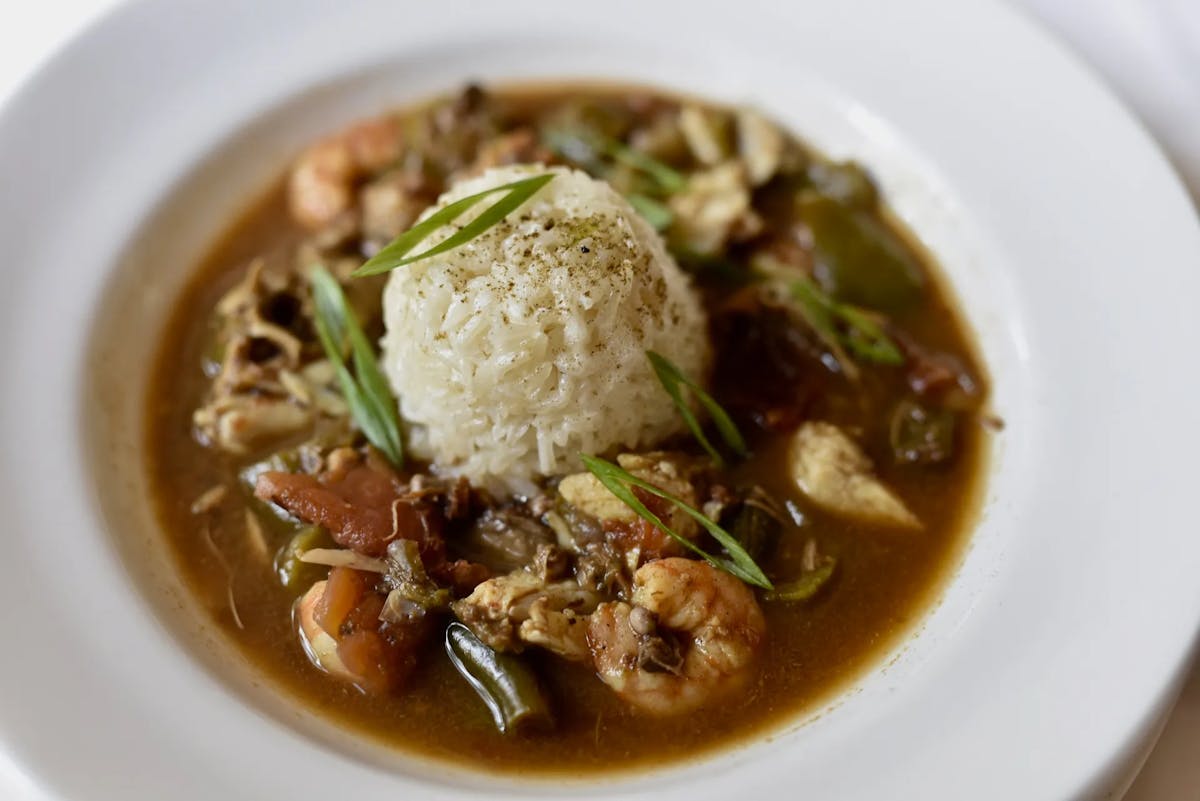 We're no stranger to elevating Cajun dishes to serve at the restaurant but today we'll share with how Louisiana-native and Executive Sous Chef James Reedy makes etouffee at home.
During the most recent cooking class, Executive Chef Joe Cervantez took guest on a shrimp tasting adventure and this recipe was included in it.
In Texas, our shrimp season begins in July since we like our shrimp BIG! To celebrate the season, let's all toast with a nice comforting bowl of shrimp etouffee.
Shrimp Etouffee
Ingredients:
4 ounces butter
1 each onion, 1/4" dice
3 rib celery, 1/4" dice
1 each green bell pepper, 1/4" dice
1 each bay leaf
1/2 teaspoon cayenne pepper
2 tablespoons garlic, minced
3 tablespoons Creole seafood seasoning
2 pounds Gulf shrimp
1/2 cup all-purpose flour
5 cups shrimp stock
1 tablespoon Crystal's hot sauce (or your favorite)
1 tablespoon Creole meat seasoning
1 bunch green onion, sliced
Method:
1. Melt butter. Add onion, celery, green pepper, cayenne, and bay leaf.
2. Smother for 5 minutes on medium heat, stirring often.
3. Add garlic and 2 tablespoons seafood seasoning, and cook for 2 more minutes.
4. Season shrimp with remaining seafood seasoning.
5. Add shrimp, and cook 3 minutes until they turn light pink.
6. Add flour and stir until it forms a ball and pulls away from the bottom.
7. Stir in stock. Bring to a boil then reduce to a simmer.
8. Add hot sauce and Worcestershire sauce.
9. Taste and adjust seasoning with meat seasoning.
10. Finish with green onion and serve over rice.
Enjoy!
Group(s): Recipes
Source: Brennan's of Houston