Wine Guy New 3-Packs To Go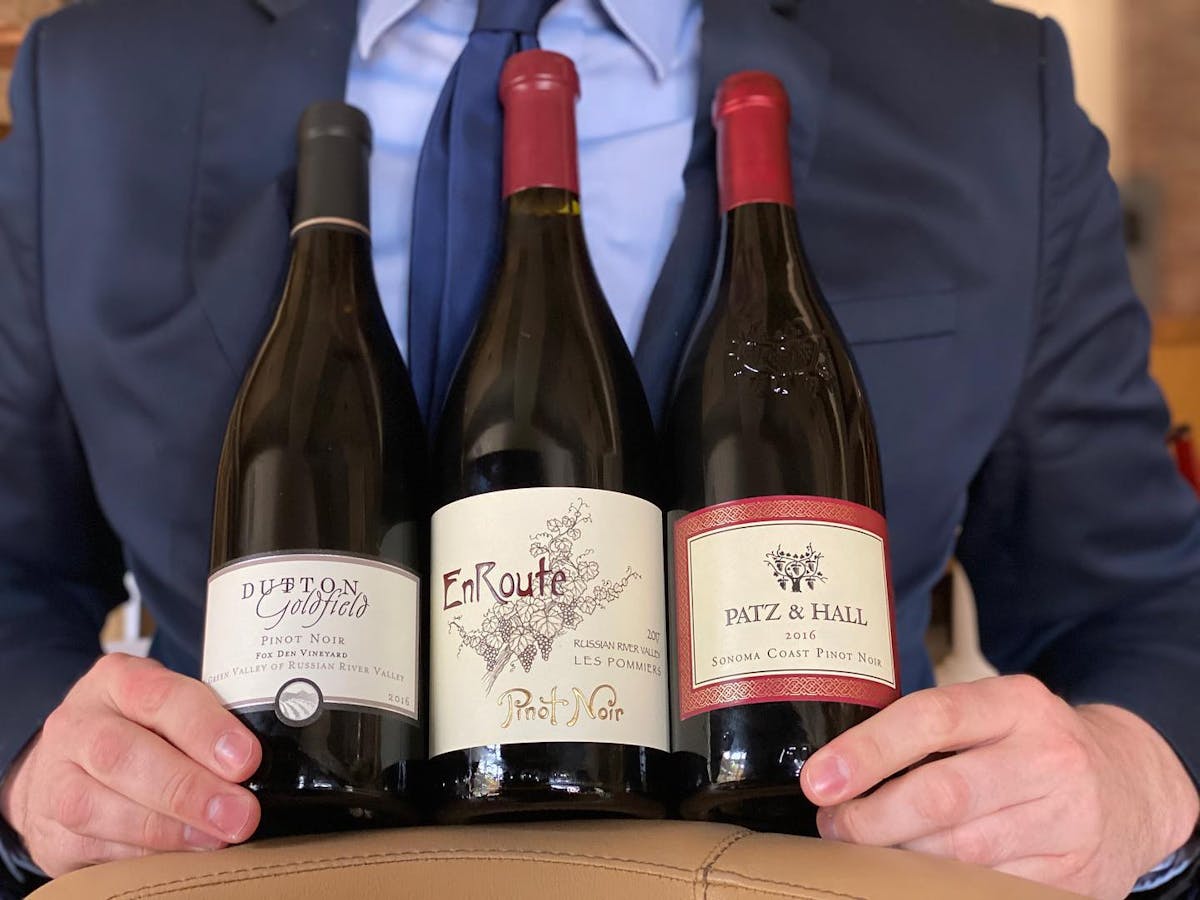 To purchase any of these 3-packs, visit our online wine cellar and click the "Wine Guy Picks" tab.
BURGUNDY SUMMER SURVIVAL PACK $89
(white burgundy 3-pack)
Jean Marc Bouley, Bourgogne Aligote 2017
Do you Aligote?
Summer is here and it is hot, so dive into to something refreshing and delicious. If you haven't tried Aligote than you should. The grape is one of the great values of Burgundy.
Located in Volnay the winery has a little history considered it started in 1919. Jean-Marc Bouley is one of the young rock starts making exceptional and vibrant wines. The wine is mineral driven with Citrus tones and lots of pool summer dinner potential
Food pairing – A richer style fish dish like Tuna or Salmon
Christope Buisson
Christophe Buisson is light hearted and talented wine maker located in the heart of Beaune. His Bourgogne Blanc has been my favorite this year punching above its weight. I feel this wine is in a great spot showing minerality and richness.
Food Pairing - Sautéed shrimp in a cream sauce or chicken in a cream sauce
Domaine Long-Depaquit by Albert Bichot, Chablis 2018
Albert Bichot is one of one of the older negotiates dating back to 1831. This is classic Chablis profile with white flower, flint, and green apple.
Food Pairing - oysters a variety of ways as well as seared scallops
"Sonoma is for lovers" $132
(Pinot Noir 3-pack)
Patz & Hall Sonoma Coast Pinot Noir 2016
Patz and Hall has continually put out exceptional wine from Sonoma. Started in 1988 Donald Patz and James hall have crafted world-class pinot and chardonnay always reaching for the highest quality. I have carried this wine throughout my entire career and feel it always over-delivers.
This is a heck of a deal for the quality: an appellation wine with juicy intensity and a rich layering of red and blue fruit. With plenty of tannic power beneath its integrated texture are secondary notes of forest, clove, and black tea that complement the fruit beautifully.
Editors' Choice - Wine Enthusiast
Food Pairing - Quail or duck is usually what I put this wine with
Dutton Goldfield, Fox Den Vineyard, Russian River Valley 2016
Dutton Goldfield is a great producer in the heart of the Russian River valley. I have great memories of going to the tasting room my first time visiting the area. After a day of discovering the Russian River Valley, I would pop into the tasting room and enjoy a glass as the sun started to set. This is something to enjoy now or put in your cellar for a few years. Think Strawberry and cranberry with touches of spice. I like to decant this wine when I serve it.
Fox Den is perched on top of StoetzRidge, at the western border of Green Valley, and just above the town of Occidental. The Gold Ridge soil here is extremely sandy since this ridge is old pushed-up sea bottom, making for low vigor vines, slow ripening, and beautiful floral and fruit-driven wine. Here on the hill, it's frequently a touch warmer than at the bottom of the valley, but it's still always among the last harvested and highest in natural acidity of our Pinots. Dan and Steve planted the spot together in 2002, and Dan has been crafting the wine since 2004. -Winemaker notes
Food Pairing - Gamebird is great but I think this will with Braised meats as well

Enroute by Far Niente, Les Pommies, Russian River Valley 2017
"The Whole is Greater than the Sum of its Parts"
En Route has always been a blended wine. It's the amazing vineyards going into this that creates the balance that you find. I have never found anyone looking to experience the Russian River Valley that did not enjoy this wine. Silky red fruit all day long.
The nose instantly fills with luscious aromas of juicy ripe red cherry, raspberry, star jasmine, with a light spice and mineral earthiness that while subdued, is still stark. Upon entry, the palate is silky and layered with flavors that are reflective of this wine's aromatics—bright red fruit rose petal and a touch of forest floor. The 2017 "Les Pommiers" boasts an exceptional purity of fruit, flavor, and expression as it culminates in a bright, mouthwatering finish. -winemakers notes
Food Pairing - Braised meat or a cassoulet would delicious
"Just add sunshine" $65
(Rosé 3-pack)
Duckhorn "Decoy Rose" California 2018
Our friends at Duckhorn put out a great rose. Decoy Rosé was inspired by the great rosés of Provence`. Unlike many rosés, which are made as a byproduct of bleeding off juice from red wine fermentation, the grapes for this wine were specifically harvested at lower Brix to make a dry rosé. To further preserve the wine's beautiful aromatics, pure fruit flavors and crisp refreshing mouthfeel, it was fermented entirely in stainless steel. Blend: 69% Syrah, 14% Vermentino, 9% Carignan, 8% Pinot Noir -winemakers notes
Food Pairing - A patio or pairs excellently poolside
La Garenne, Mont Caume, Provence 2019
Cinsault : 25 %
Syrha : 25 %
Carrignan : 10 %
Grenache : 20 %
Mourvèdre : 20 %
Madame Garenne makes excellent wines in and around the Bandol area in the sun-kissed region of Provence. I have been enjoying her wines for a very long time and almost got married at her vineyard. Bandol is like an amphitheater by the sea. It soaks up long hours of sunlight to ripen the Mourvèdre and its friends.
Food Pairing - grilled chicken or paella

Michel Vattan, Sancerre
Sancerre is famous for its acid-driven sauvignon blancs but the other wine they cultivate is pinot noir. Sancerre Rose made of Pinot Noir is one of my favorites. I always love to drink the elegant wines over a summer lunch.
The Goal for this rose is to offer a fresh wine as a white Sancerre can be, but also to keep the Pinot noir typical aromas. We want to make a fresh and light rose which is still showing its terroir and its grape varietal.
Tasting Notes:
With a Coral pink color, this cuvee starts with very discrete aromas before to open to a sort of "Vine Peach" aromas (Pêche de vigne in French). It is also showing some white flowers and grenadine aromas. The mouthfeel is very souple and fresh and finishes with some type of Litchees aromas. -Winemakers notes
To purchase any of these 3-packs, visit our online wine cellar and click the "Wine Guy Picks" tab.
Group(s): Brennan's of Houston
Released: July 01st, 2020 04:32 PM